The Heart of the Revival
September 13, 2022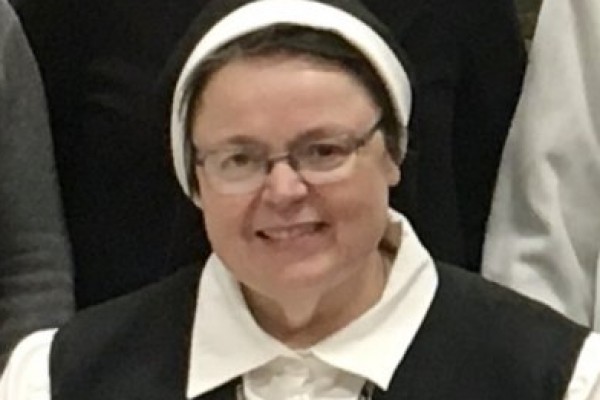 In 2019, the Pew Research Center conducted a study with troubling results; they reported that only 31% of Catholics truly believe that during Mass, the bread and wine actually become the Body and Blood of Jesus. Well-known Catholic apologist Bishop Robert Barron sees this as the partial result of the "massive failure" of Catholic educators.
Noting a need for evangelization, the United States Catholic Bishops, or USCCB, have called for a three-year revival of devotion and belief in the Real Presence of Jesus in the Eucharist. This grew into the National Eucharistic Revival, a movement here in the United States to restore both understanding of and devotion to the Real Presence and an invitation for Catholics to develop a personal relationship with Jesus in the Blessed Sacrament.
The first year of the Eucharistic Revival, which began on June 19th, 2022, is the Diocesan Phase. Many conferences and workshops will be offered for clergy, diocesan personnel, Ministers of the Eucharistic, and liturgical musicians. The second year of the Eucharistic Revival, which begins on the Solemnity of the Most Holy Body and Blood of the Lord in June of 2023, will be the Parish Phase. This phase will bring about increased opportunities for adoration of the Blessed Sacrament and catechesis on the Eucharist, in addition to diocesan Eucharistic Congresses. The third year of the Eucharistic Revival, the Year of Going Out on Mission, will begin with a National Eucharistic Congress, which will be held in Indianapolis, IN, from July 17th through the 24th, 2024.
Along with the revival, the USCCB will publish a weekly online newsletter, The Heart of the Revival. This publication will provide engaging resources and testimonials throughout the revival years. A special team was created to oversee the content development and editing of the resources for publication. We are happy to share that our Province was invited to participate on this team, since our Congregation's charism is centered on love for the Eucharist, falling right in line with the revival's mission. Mother Foundress's "love for the Eucharist flowed from a living faith in the real presence of God. Mother desired that love for the Eucharist be a distinguishing feature of every Nazareth Sister" (Ratio, par. 63). Sr. Gemma Pepera, Sr. Marcelina Mikulska, and I (Sr. M. Marcella Louise Wallowicz) all serve on the content team.
Through this process, I will be updating you all each month, on the progress we are making as well as providing some great tools to rekindling a deeper devotion to the Eucharist.
I invite you to continue to follow our Nazareth Encounters monthly email as well as subscribe to the Heart of the Revival newsletter! You can do so by visiting: https://www.eucharisticrevival.org/
Blessings as we strive to grow closer to our Eucharistic Lord,
Sr. M. Marcella Louise Wallowicz, CSFN