Wednesday Reflection: September 21, 2022
September 21, 2022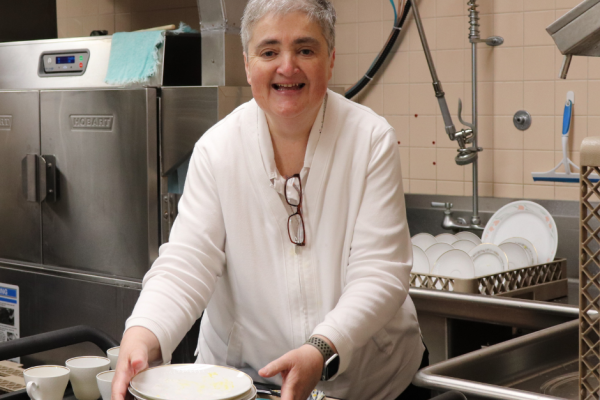 Dear Friends,
Recently, I was part of a conversation that revolved around people and the state of society today. It can be so easy to say, 'back when I was young, things were like this, and today, well…'
Seriously, there is a lot of work to building up the kingdom of God wherever you are. So, when after this conversation I received the following email from my Pope Francis site, it struck a chord in my heart and mind. It goes like this:
"Each of you can ask how do I react to the needs that I see all around me? Do I think immediately of some reason not to get involved? Or do I show interest and willingness to help? To be sure, you cannot resolve all the problems of the world. Yet you can begin with the problems of those closest to you, with the needs of your own community. Someone once told Mother Teresa, 'What you are doing is a mere drop in the ocean'. And she replied, 'But if I didn't do it, that ocean would have one drop less'." (Pope Francis)
This is really quite a powerful statement, if you take the time to sit with it. I actually hesitated to use this quote at first, as I thought it might be too challenging, but an inner voice told me: go for it!
I must say that ever since the pandemic it has been hard to get people involved, and yet still we are in need of each other: helping, challenging, showing kindness. I have been witnessing more impatience, anger, and some really rude behavior lately. What can we do as builders of the kingdom to continually bring God to the forefront? How do we begin to look beyond ourselves and see the needs of others? Each of us needs to answer that question.
In another recent conversation, it was mentioned that 'true listening' is gift that many of us have yet to unwrap. Somehow, I believe that a listening heart can truly change a difficult situation. How do I listen? Am I preparing my response, or truly listening to the other person?
Pope Francis' quote has given me a lot to reflect on, and though it may not be easy, I believe it is worth the introspection. Read and reread this quote this week and see how you can make this world a better place for us all!
Till next week,
Sister Theresita