2022 CSFN Jubilarians: Sr. Mary Lou Kwiatkowski
October 11, 2022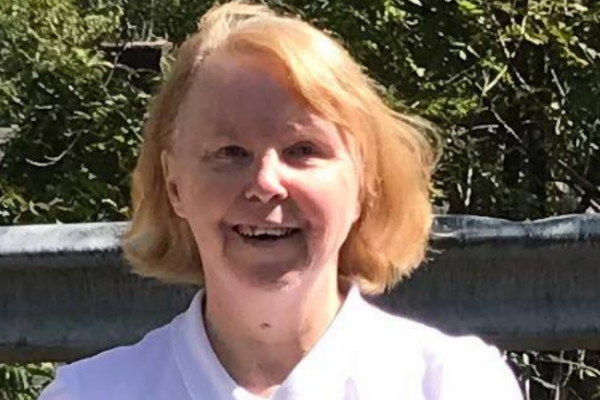 GOLDEN JUBILEE – 50 YEARS
Entered August 13, 1972
It was during her formative years attending St. Stanislaus School in Cleveland, OH (later Cleveland Central Catholic School) that Sr. Mary Lou Kwiatkowski first encountered the Sisters of the Holy Family of Nazareth. She thinks back fondly on Sr. Mary Joseph Mielcuszna, a teacher of Math and English who quickly became a close friend. Sr. Mary Lou fondly remembers attending Benediction at St. Stanislaus each Sunday and then walking Sr. Mary Joseph back to her convent, often stopping to have a quiet chat in the convent parlor. It was here that Sr. Mary Lou first felt inklings of her vocation, recognizing that "God placed a calling in [her] heart", and was helped along on her path by Sr. Mary Joseph, who put her in contact with the CSFN Vocations director.
After graduating from 12th grade at Cleveland Central Catholic School, Sr. Mary Lou went on to earn her LPN certification from Connelly Learning Center (now Connelly Technical Institute). She continued on in her education with a Bachelor of the Arts degree in Theology at Duquesne University, and then her RN certification from Mercy Hospital, in Pittsburgh. Her education led her towards a ministry that, to this day, remains very close to her heart.
Sr. Mary Lou spent much of her ministry years working with the elderly, working in various nursing and healthcare positions for 20 years. Her dedication to her work brought her to Holy Family Manor, where she took care of the aging Sisters who lived there. She also worked with the elderly at St. Leonard's Home, helping them to adjust to their new circumstances living in a personal care home. Sister served in many capacities over the years, as a nurse's aide, an LPN, an RN, an assistant superior before transitioning her ministry into more pastoral care for many years, serving at times as a healthcare coordinator and chaplain. She found great joy in serving her patients, particularly the elderly Sisters she got to know during their care.
Today, Sr. Mary Lou has retired from healthcare but continues serving others as a volunteer with the Diocese of Pittsburgh Archives, work that she thoroughly enjoys. In her downtime, Sr. Mary Lou loves to take quiet time to read and pray, and spend time in nature among the flowers.