Gospel Reflection: Second Sunday of Advent – December 4, 2022
December 4, 2022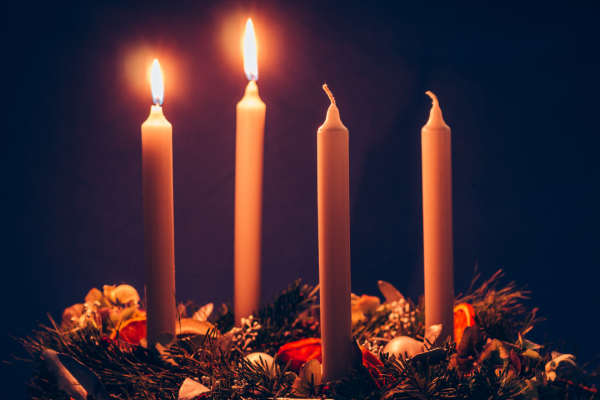 Isaiah 11:1-10; Matthew 3:1-12
As we light the second candle of the Advent wreath, which signifies PEACE, we reflect on Isaiah's beautiful imagery of the Root of Jesse: a time of peace and harmony, guided by the Spirit of God, where understanding, counsel, knowledge, and fear of the Lord will reign.
In contrast to Isaiah, John's message may seem harsh and forbidding. However, it serves as a reminder that peace and harmony can only exist if our lives are in sync with God.
Love can only flourish when we are willing to take a look our lives and be willing to change what keeps us from nourishing the "Sprout of Jesse" within our own hearts!
As we wait in the silence of this holy season, let's be that beacon of light that brings peace and hope to our suffering world.
Sr. Rose Mari O'Barski, CSFN