Listen to Sr. Angela on "Ask Sister"
June 15, 2018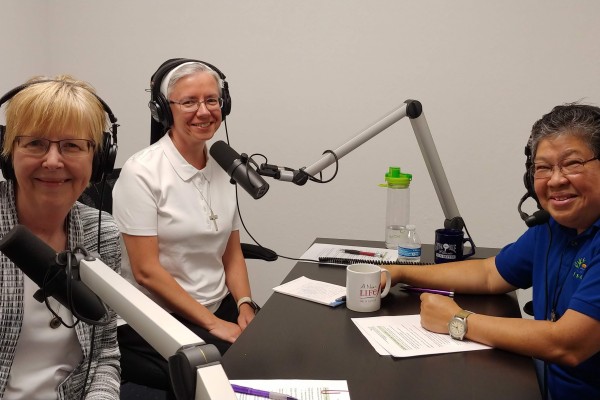 Sr. Angela Szczawinska, CSFN, was recently interviewed for "Ask Sister," a podcast produced by A Nun's Life Ministry. During the interview, Sr. Angela, along with Sr. Maria Brizuela, OSF, talk about the challenges, rewards and sacrifices of religious life.
"If you know that you made a good decision in life and you're happy with it, if this is the place that you love and if you're surrounded with people who are your family that you care for… and you know that they care for you…. You cannot be unhappy," said Sr. Angela during the interview. "It's your life. It's your vocation. It's who you are."
Jokingly, she went on to explain, "I didn't really want to be a sister. So for me, when something happens and [religious] life is not easy to deal with… I tell God, 'OK you just fix it…. You want to keep me here? Make it work… You fix it.'" That continuous surrender to God's plan has been working well for Sr. Angela during her 29 years in religious life.
Sr. Angela entered the Sisters of the Holy Family of Nazareth in 1989 and currently serves as the Province's Electronic Media Coordinator.
To listen to the podcast and hear more of Sr. Angela's story, click here: