Learning from a Gen. Z Saint
February 3, 2023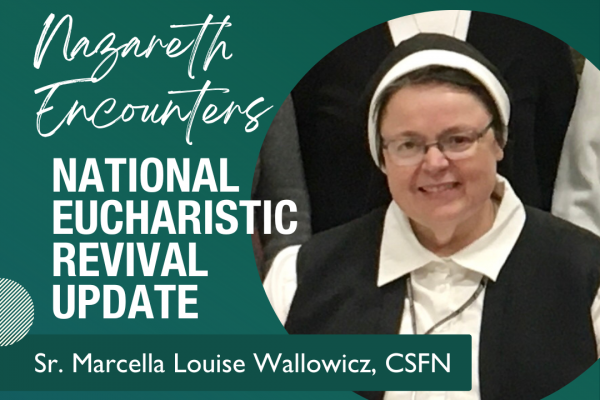 Superbowl fever is gripping our country. Hockey and basketball teams inch closer to their playoffs. One sports season morphs into another. Professional athletes often serve as role models for many young people. But are there any saints that our youth can identify with? Baby Boomers had St. Dominic Savio and the Millennials had Blessed Pier Giorgi Frassati, a patron of many World Youth Days. For Gen Z, the recently beatified Carlo Acutis stands as a model for today's teenagers and young adults.
Who was Carlo Acutis? The Italian teen was born on May 3, 1991 in London, UK and died on October 12, 2006 in Monza, Italy from leukemia. He was beatified by Pope Francis in October, 2020. During his brief life, Blessed Carlo shared the same interests and pastimes of many teenagers: going to school, spending time with friends and playing sports. What set Carlo apart?
He was a technology geek. An expert in computer programming, he used his skill to create a website cataloging 136 Eucharistic miracles. More importantly, sustained by daily reception of the Eucharist, Eucharistic Adoration and the rosary, Carlo assisted the poor, the disabled, the elderly – anyone who needed his help. He was a staunch defender of classmates who were bullied. His life embodied the essence of the late Pope Benedict XVI's Apostolic Exhortation, Sacramentum Caritatis: "The Sacrifice of Mass and Eucharistic adoration corroborate, support and develop love for Jesus and willingness for ecclesiastic service". Carlo often described the Eucharist as his "highway to heaven."
Blessed Carlo spent his brief time on earth inviting others to develop a relationship with Jesus in the Blessed Sacrament. Bishop Michelangelo M. Tiribilli OSB noted that "the evangelical testimony of Carlo doesn't just provide inspiration for today's adolescents, it also encourages priests and teachers to ask themselves about the validity of the teaching they provide for the teenagers in our parishes, and how to make this teaching effective and profound." Adolescents can view Blessed Carlo as "one of them."
Along with the Spanish bishop St. Manuel Gonzalez Garcia, who founded the "Eucharist Reparation Union" and was canonized in 2016, Blessed Carlo Acutis, were named by the USCCB as co-patrons of the National Eucharistic Revival. Blessed Carlo serves as a model for today's adolescents. Introducing Blessed Carlo in classrooms, CCD/PREP classes, CYO meetings and other youth gatherings would be fitting during this time of Eucharistic Revival in the Church.
The list of documented Eucharistic Miracles compiled by Blessed Carlo can be found at http://www.miracolieucaristici.org/en/Liste/list.html
You can learn more about the life and sanctity of Blessed Carlo Acutis in the video "Blessed Carlo Acutis, the Tech Teen Who Found Jesus" https://www.youtube.com/watch?v=YUOgYiw_OZ0
Once again, during this time of Eucharistic Revival in the Church in the United States, I encourage you visit the National Eucharistic Revival website. The link is: https://www.eucharisticrevival.org/
God bless you and your families as we strive to grow closer to our Eucharistic Lord.
Sister M. Marcella Louise Wallowicz CSFN