Crocheting baby blankets
June 12, 2023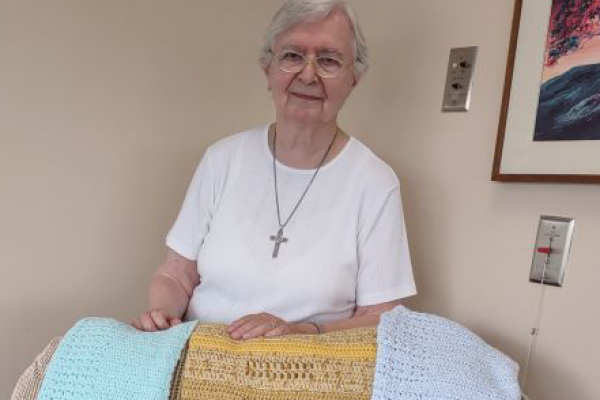 Sisters Dolorita Nachajska and Joan Gajewska have a special ministry at Mount Nazareth. These experienced educators crochet baby blankets for the residents of Saint Margaret of Costello House, a residence for unwed pregnant women.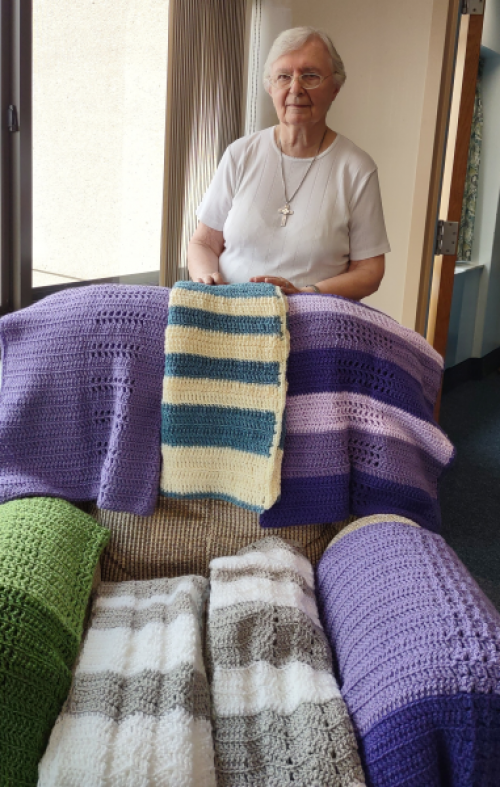 The Sisters began crocheting pre-Covid. During the pandemic, production grew. The Sisters took on this ministry to Saint Margaret House because they wanted the newborn children of the residents to feel loved as they were swathed in a warm home made blanket.
In addition to crocheting, Sister Dolorita ministers as a parish visitor at St. Christopher's Parish in Northeast Philadelphia. Sister visits homebound parishioners and brings them Holy Communion every weekday morning. Sister Joan provides clerical support at Mount Nazareth.
Though "retired" from the educational ministry, these Sisters continue to teach by example and continue spreading the Kingdom of God's love.