July 25: Wednesday Reflection
July 25, 2018
Dear Friends,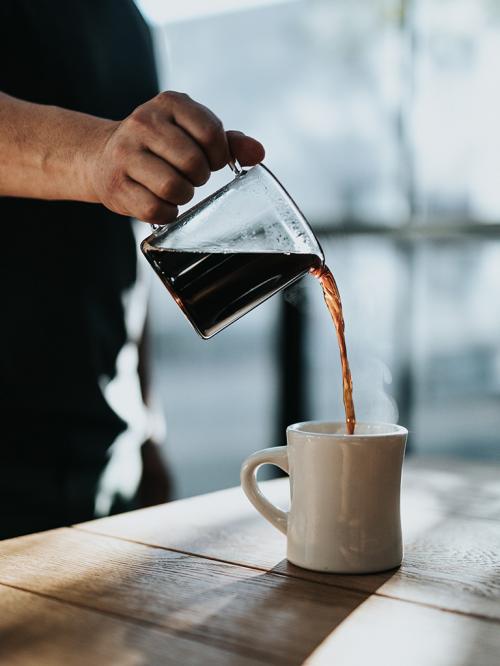 I just received a book from a friend. Strangely, it had a quote that I was intending to use for this week's reflection: "Be who you were created to be and you will set the world on FIRE!" I thought of this quote from St. Catherine of Siena because I revisited a story I would like to share with you.
A college professor invited a few of his former students over for a cup of coffee so they could catch up. He placed an eclectic group of cups on the table and asked them to pick out a cup. And so they did. While they were waiting for the coffee, they began sharing about their jobs and complaining about the rough time they were having. Some wanted jobs that others had, some complained about not enough family time, etc. They were also eyeing the cups that others had taken and wished they had chosen differently. The professor brought out the coffee and began pouring it into the individual cups. When he finished he shared that life was like the coffee and the cup was just an outside shell holding it. What really mattered was the coffee/life and not the cup, but they had seemed to have forgotten that. All would be well if they just focused on their life and not become distracted by what others have or do or want. They needed to be who they were created to be.
We really can set the world on FIRE if we can learn to focus on the coffee and not the container. No matter what the container looks like, we can still be our best self. Most of us don't have perfect china cups. Some are chipped and some are bulky and heavy. And, some are as plain as they can be. BUT, no matter what the cup looks like, it's what inside the cup that matters.
I am sure that you may know people who face extreme challenges yet they can bring a smile to everyone's face. Why? I believe it's because they are living as who they are meant to be. This week would be a good time to take a cup of coffee (or tea) and just enjoy it, not caring about what kind of cup it is in. Drink of life fully and be grateful for all that God has blessed you with. Think about how you can live life to the fullest and set the world on fire.
Until next week,
Sister Theresita
P.S. I am on retreat this week and want you to know that you will be prayed for during this time away.
Photo by Nathan Dumlao on Unsplash