75th anniversary of martyrdom of Blessed M. Stella and her Ten Companions
July 30, 2018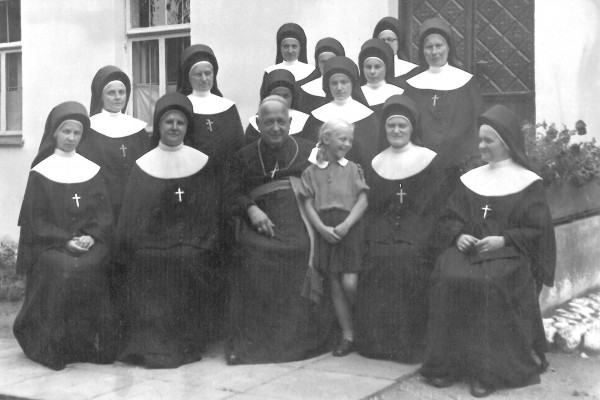 In the summer of 1943, 120 people were arrested by the Gestapo in Nowogrodek, a small town in German-occupied Poland (now Belarus) where the Sisters of the Holy Family of Nazareth had served families since September 4, 1929. The Sisters prayed these captured men would be returned to their families: "O God, if sacrifice of life is needed, accept it from us who are free from family obligations. Spare those who have wives and children."
On August 1, 1943, eleven of the twelve Sisters in Nowogrodek were loaded into a truck and driven into the woods where they were executed by Nazis soldiers and thrown into a mass grave.
Seventy-five years later, we remember the sacrifice of these Sisters and the love they showed for the families they served. We pray "that like them we may witness with our lives to the presence of the Kingdom of God's love and extend it to the human family throughout the world" (from "Prayer through the intercession of Nowogrodek Martyrs").
The Martyred Sisters of Nowogrodek were beatified by Pope John Paul II (now St. John Paul II) on March 5, 2000.
To read more about Blessed M. Stella and her Ten Companions, pleased visit Blessed Martyrs of Nowogrodek. We also invite you to join us in prayer through the intercession of the Nowogrodek Martyrs by clicking here.