August 1: Wednesday Reflection
August 1, 2018
Dear Friends,
The past week found me on my annual retreat. What a gift! It was not a coincidence that the day I left for retreat this quote appeared in my email.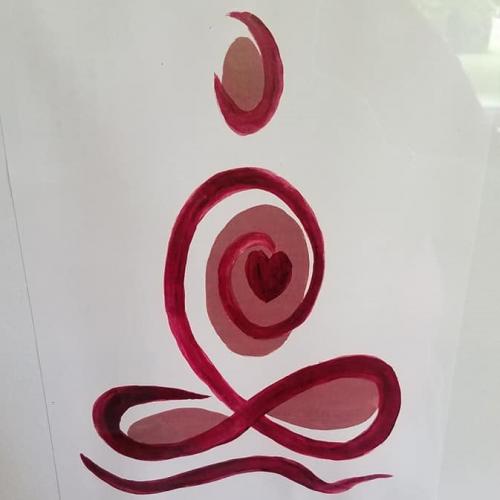 "Stepping out of the busyness, stopping our endless pursuit of getting somewhere else is perhaps the most beautiful offering we can make to our spirit."

--Tara Brach
So true! Whether it be for a few minutes, hours or days, we need to stop and nurture our soul. Our retreat theme was "Live from the Heart." During one of our morning prayers, we prayed for a healing of hearts using a litany I would like to share with you. As you pray this litany, may it stir into flame a heart ablaze for building up the Kingdom of God wherever you are.
Loving God, maker of our hearts, we pray and ask for the grace this day that:
Broken hearts be mended;

Young hearts stay wonder filled;

Older hearts discover their wisdom;

Embittered hearts let go of hurt;

Compassionate hearts find strength;

Big hearts know their wealth;

Betrayed hearts recover trust;

Soft hearts not be wounded;

Hardened hearts begin to soften;

Sensitive hearts be vigilant;

Happy hearts announce their joy;

Courageous hearts keep risking;

Passionate hearts tend the flame;

Arrogant hearts learn humility;

Sympathetic hearts benefit others;

Determined hearts lessen their grip;

Jealous hearts accept what they have;

Lost hearts find their way home;

Loving hearts reach out to others;

Generous hearts receive in return;

Fearful hearts turn toward trust;

Empty hearts befriend loneliness;

Tepid hearts stretch into action;

Faithful hearts remain steadfast.
(Taken from Prayer Seeds: A Gathering of Blessings, Reflections, and Poems for Spiritual Growth. Copyright 2017, by Joyce Rupp. Used by permission of Ave Marie Press, Inc. All rights reserved.)
I pray that you will take the time to listen to your heart. Reflect on this litany and pray for a heart that is full of love for God, others and self. At some point in our lives, we have experienced many of the above hearts. Continue your journey and know that the genuine love you have for each person reflects God's divine affection.
Also... On this day in 1943, eleven Sisters of the Holy Family of Nazareth were martyred in Nowogrodek, Poland. These Sisters knew how to live from the heart and made the ultimate sacrifice. May they continue to be an inspiration to us all.
Till next week,
Sister Theresita