Help serve those in need for a week or a weekend
High school and university campus ministry groups, youth or young adult ministry programs or mission groups – this is for you! We offer a variety of short-term volunteer opportunities, ranging from long weekends of service to one- and two-week programs at a variety of ministries across states where our sisters serve. Our coordinators work with each group to set up a program tailored to meet its unique needs and expectations.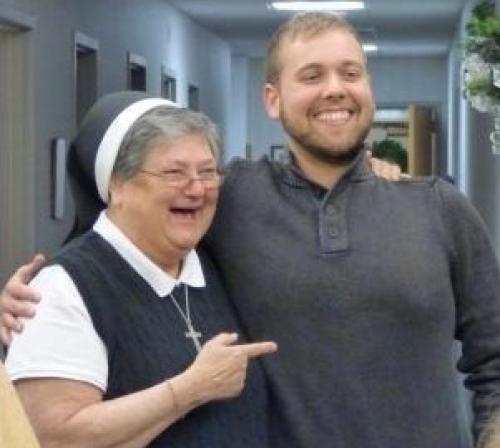 Volunteers will have opportunities to interact with Sisters of the Holy Family of Nazareth in their ministries, in prayer and in fellowship experiences. Past short-term service has included service with immigrants and refugees, the elderly, at-risk children and youth, opportunities to help those who are hungry or homeless, outdoor service and other projects as needed in the various communities we serve.
For information about short-term Service Corps opportunities, please contact Sr. Michele Vincent Fisher at sorellamichele@aol.com.