Meet Associate Jan Reed
November 16, 2018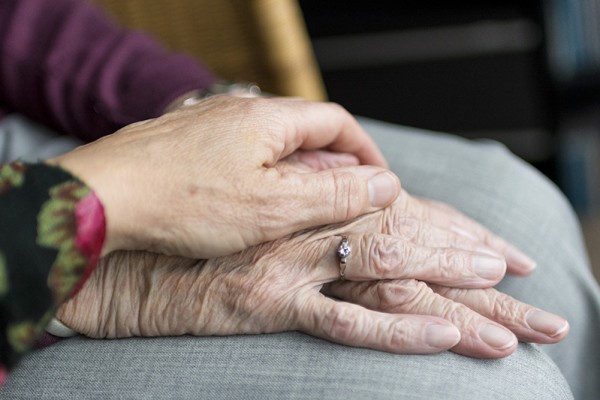 Jan Reed became an Associate of the Holy Family in October 2015 in Grand Prairie, TX after her good friend, Eileen Keith, told her about the "prayerful group" and invited her to one of the gatherings. But, it was the late Sr. Corona Molenda's "kindness, love and humor" that really convinced Jan to join.
The following are some of Jan's thoughts on what being an associate means to her and how the Sisters of the Holy Family of Nazareth continue to inspire and deepen her prayer life.
I am called to love by imitating St. Therese's (Little Flower) small acts of charity. The giving of self is very sacred. I minister to shut-ins (elderly, prisoners and ill) by visiting them, by calling them, and by sending them cards, letters and gifts. In college, I was ready to drop out to become a missionary in the Philippines to do big things for God and be on top of that mountain. One of my professors advised against it at that time and suggested I graduate first. I learned that sometimes God needs us in the valleys.
[As an associate], I have learned that I belong to a caring community and realize the importance of service. It has enhanced my life which makes me crave more of Jesus. Being an associate has deepened my prayer life immensely! I now dedicate more of my morning hours to being more aware of the presence of the Lord. My time is spent taking nature walks, listening to Christian radio, writing short stories and poems, Bible study, meditation, and prayer.
I minister to the family (mothers, widows, the homebound, children, widowers). I enjoy doing things one-on-one where I can have quality time with people. I'm a phone caller, card sender, gift giver, bear hugger and picker upper for outings and appointments.
I encourage others to be "liver givers." I don't mean to donate your liver but rather to do as my mother taught: live to give. We can serve no matter the circumstance. Mom was the hall greeter in her nursing home, saying "hello" to everyone passing by. How about that for an 80+ year-old stroke victim, completely paralyzed on her left side with a speech impairment, diabetes, congestive heart failure and endometrial cancer?
The Sisters of the Holy Family of Nazareth have taught me to be more spiritual and less material by their example of saying the rosary, attending Mass regularly and prayer.
One day, Sr. Corona said to me that she told God He could take her to heaven anytime but hoped it wouldn't be soon since she has so much to do here. I asked her to please pray for my nephew when she had the time. She quickly grabbed her rosary and began praying, saying that it was as good a time as any.
* * *
Sr. Corona passed away October 14, 2018.