The Sisters have "Sweet Memories" to share! Come celebrate with us!
August 18, 2022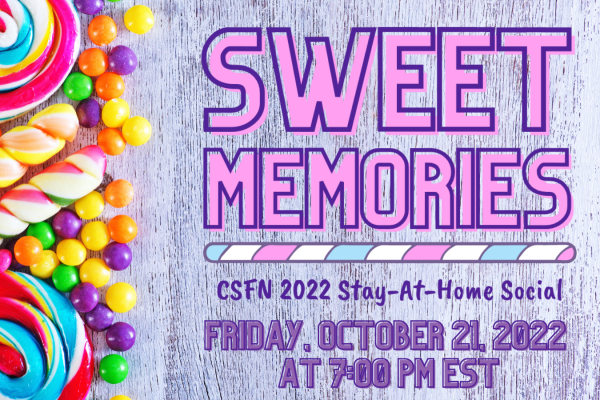 Join the Sisters in celebration of Sweet Memories! Please save the date for the CSFN 2022 Stay-At-Home Social!
We have set the date for Friday, October 21, 2021 at 7:00 pm EST for this virtual event.
We will be celebrating all of our favorite memories with our wonderful friends, family, and Sisters! The program will feature the bonds our benefactors and Sisters have established over the years with one another -- how each and everyone plays a role in our Nazareth family!
Do you have a Sweet Memory about friendship with our Sisters that you would like to share? Send a virtual "Candygram" message to be shared during our social for all of our Sisters and Nazareth Family to see!
To share your memories, please contact Heidi Scheuer, Assistant Development Director, at 847-298-6760, ext. 238 or hscheuer@nazarethcsfn.org. Please note if you would like your message to be shared anonymously. You may also contact Heidi if would like to be added to our invitation list, are interested in becoming a sponsor, or would like to make a contribution to the event.
For more information, to purchase tickets or make a donation, click here.
Invitations will be mailed in early September. We can't wait to "not see you" there!